Hugh St Clair has a written on a wide range of subjects concerning art and interiors for national and international magazines and newspapers.
He currently writes for the London Magazine has a column "Home Help" in the Lady Magazine dealing with interiors queries. He writes a regular blog for Hiscox art insurers and contributes to the Huffington Post
He has contributes to Bonhams and Christies catalogues and magazines, the Art Newspaper, and .Cent online magazine.
His writing has also appeared in House and Garden, Homes and Gardens, The English Home, F.T, The Independent, Telegraph, Guardian, London Magazine and in flight publications including Privat Air.
BIOGRAPHY A LESSON IN ART AND LIFE, THE COLOURFUL WORLD OF CEDRIC MORRIS and ARTHUR LETT HAINES
Published by Pimpernel Press on June 27th 2019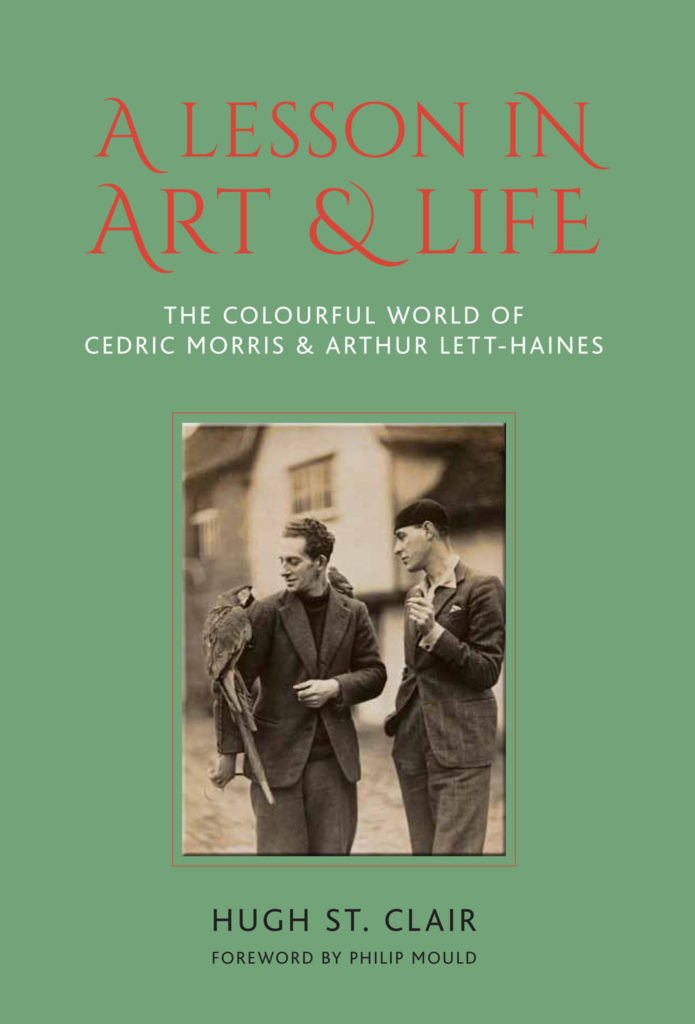 This is the first biography of two men who were at the centre of the art world in Paris and London in 1920s and 1930s. Morris was extraordinary painter of flowers, portraits and landscapes. Lett Haines was one of the first British Surrealists.
Cedric Morris was godfather to Peggy Guggenheim's son and Cedric and Lett appears in Ernest Hemingway's novel The Sun Also Rises.
In 1937 Cedric Morris and Lett Haines set up an art school in Suffolk, like no other. The East Anglian School of Painting and Drawing changed the lives of Lucian Freud and Maggi Hambling and many others
Cedric became a gardener and iris breeder of international standing who gave Beth Chatto the confidence to start her career in horticulture.
Lett Haines was a cook who greatly influenced Elizabeth David.
To order in advance email hugh@hughstclair.com