A Lesson in Art & Life

A Lesson in Art & Life is the first complete biography of a couple, Cedric Morris (1889–1982) and Arthur Lett-Haines (1894–1978). who were at the centre of the Modern British art scene and were hugely influential in the spheres of cooking and gardening. Both men studied in Paris in the 1920s where they absorbed the work of the French Post Impressionists, Cubists and Surrealist They knew Fernand Leger, Marcel Duchamp Jean Cocteau and Man Ray who took Cedric's photograph. According to Maggi Hambling, Ernest Hemingway was jealous of their ease and charm. Hemingway included Cedric Morris and Lett Haines, known as Lett, in The Sun Also Rises.
In the London of the 1930s Morris became a sought-after and much exhibited painter of flowers, birds and landscapes, and a friend of Augustus John and Ben Nicholson. Peggy Guggenheim who appointed Cedric to be Godfather to her son Sinbad gave Cedric an exhibition of his direct and intense portraits at her London Gallery, Guggenheim, Le Jeune. Lett was hailed as Britain's first Surrealist. They gave fabulous parties attended by the cream of creative London in their flat in Fitzrovia.
But Cedric found London a distraction from is paintings and he and Haines left London in the late 1930s to set up the East Anglian School of Painting and Drawing in Suffolk where pupils learned by encouragement rather than formal instruction. Students included Lucian Freud and Maggi Hambling. At the start of The Second World War Freud threw down a lit cigarette and the school premises in Dedham burned to the ground. Undeterred Cedric and Lett moved a few miles away to Benton End in Hadleigh to started again with renewed vigour.
Cedric Morris planted a wild and romantic garden of plants from all over the world he had discovered on plant hunting trips with distinguished gardeners such as Cherry Ingram. Cedric became an award-winning gardener and breeder of poppies and irises influenced many gardeners and his maxim 'right plant right place' became an idea that hugely influenced Beth Chatto. He was greatly admired by Vita Sackville West.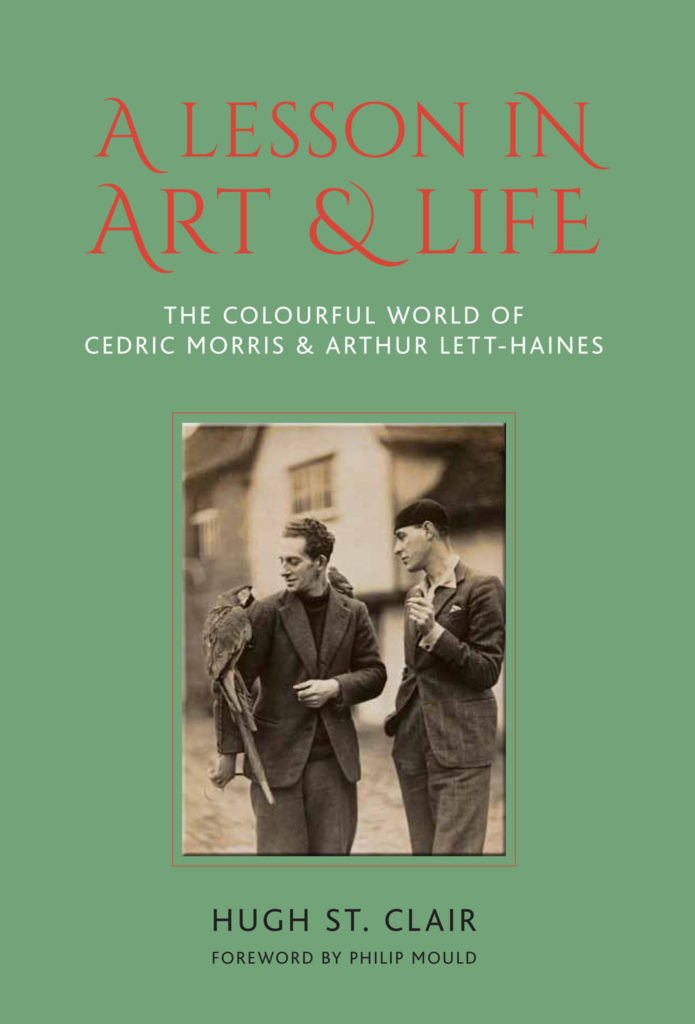 'Hugh St Clair's book is of lively human interest throughout and provides much new information. This is sensitively presented, avoiding the pitfalls of superficial gossip or sensationalism and concentrating, by contrast, on the essential issues (not least the artists' many achievements), while reporting Cedric's and Lett's social life, in all its variety and colour. It has strong narrative pace, exciting the reader's curiosity as to what happens next.'


Richard Morphet Former Keeper of the Modern Collection at the Tate Gallery.
---
Available on Amazon.co.uk here